Tremont (Church Window)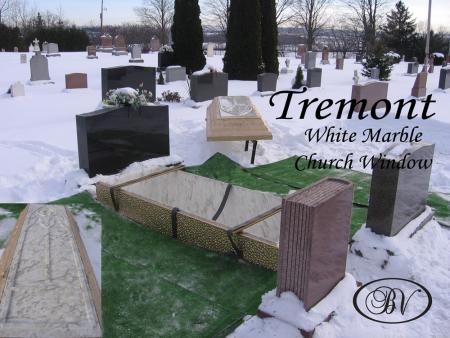 A white marble polymer Trigard liner is chemically bonded to Baker's reinforced concrete not only provides maximum protection from all the grave's elements but also a classic sophisticated look.
 
The tongue and groove structure of the lid combined with Trigard's butyl tape provides a secure and immediate waterproof seal.
 
The lid features a raised white marble church window design, and is finished with a personalized name.
 
The Tremont is painted gold to complete the picture of respect at the gravesite.