About Baker Vault
Baker Vault, a division of Lloyd E. Baker Limited, is a fifth generation family owned company located just north of Newmarket, Ontario.
For more than 35 years Baker Vault has continued the tradition of providing consistent quality, value and exceptional service to the families through their funeral home.
The Baker Vault company has established a line of vaults designed to meet the aesthetic need of the family while providing the strength necessary to ensure grave integrity in the coming years.
Every vault manufactured by the Baker Vault company meets the highest quality standard and is finished with the care and pride that has been a part of the Baker family tradition for generations.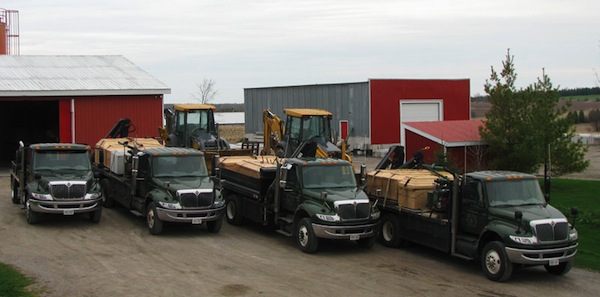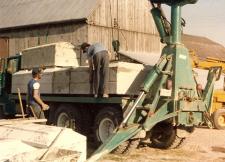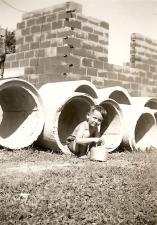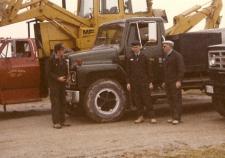 History
Since 1976 the Baker family has provided funeral homes with a growing range of vaults while continuing to manufacture other concrete products as well as opening and closing graves in many cemeteries.
The Baker family has worked in concrete since the beginning of the twentieth century. With the arrival of the railway through Gormley, George W. Baker started producing pre-cast concrete.
During the Second World War the concrete business took a downturn and, after the war, Lorne G. Baker relocated and started pre-casting in Newmarket, Ontario.
In 1952 Lloyd E. Baker joined his father, Lorne, working full time manufacturing pre-cast concrete. In 1962 Lorne and Lloyd sold their business to Brooklyn Concrete, and continued backhoe contracting.
In 1976 Lloyd re-entered the concrete business and began manufacturing concrete burial vaults in Queensville, ON. with his sons, Doug and Paul. They also opened and closed graves in various cemeteries as diggers were retiring.
In January 2003, Doug took over his share of the company and currently operates in Queensville alongside his oldest daughter, Jen, and youngest son, Brian. Together they carry on the family traditions and are committed to meet and exceed all needs and expectations of their customer's in every aspect.