Aegean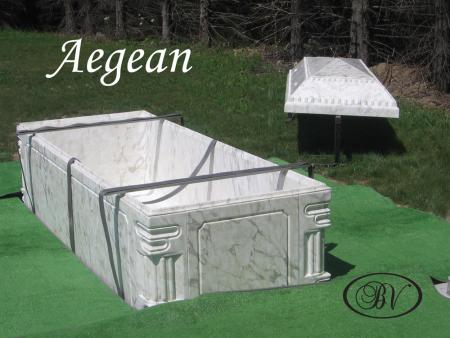 Baker's reinforced concrete as a core is chemically bonded to the inner and outer layers of Trigard's white marble polymer liner providing the ultimate protection from all of the grave's elements.
 
The tongue and groove structure of the lid combined with Trigard's butyl tape provides a secure and immediate waterproof seal.
 
The unique design of the dome shaped lid provides ultimate strength and is completed with a personalized name and emblem.
 
The flawless classic design gives a modern sophisticated look that truly delivers beauty to every gravesite.